School is over, so what now? Students thrive on routines, and the transition from school to summer can be difficult. The school routine is broken and students need a daily schedule in the summer months.
Here are a few ideas to help your students and children keep working on their social skills, decrease their screen time, and get into a summer routine that works for them and you.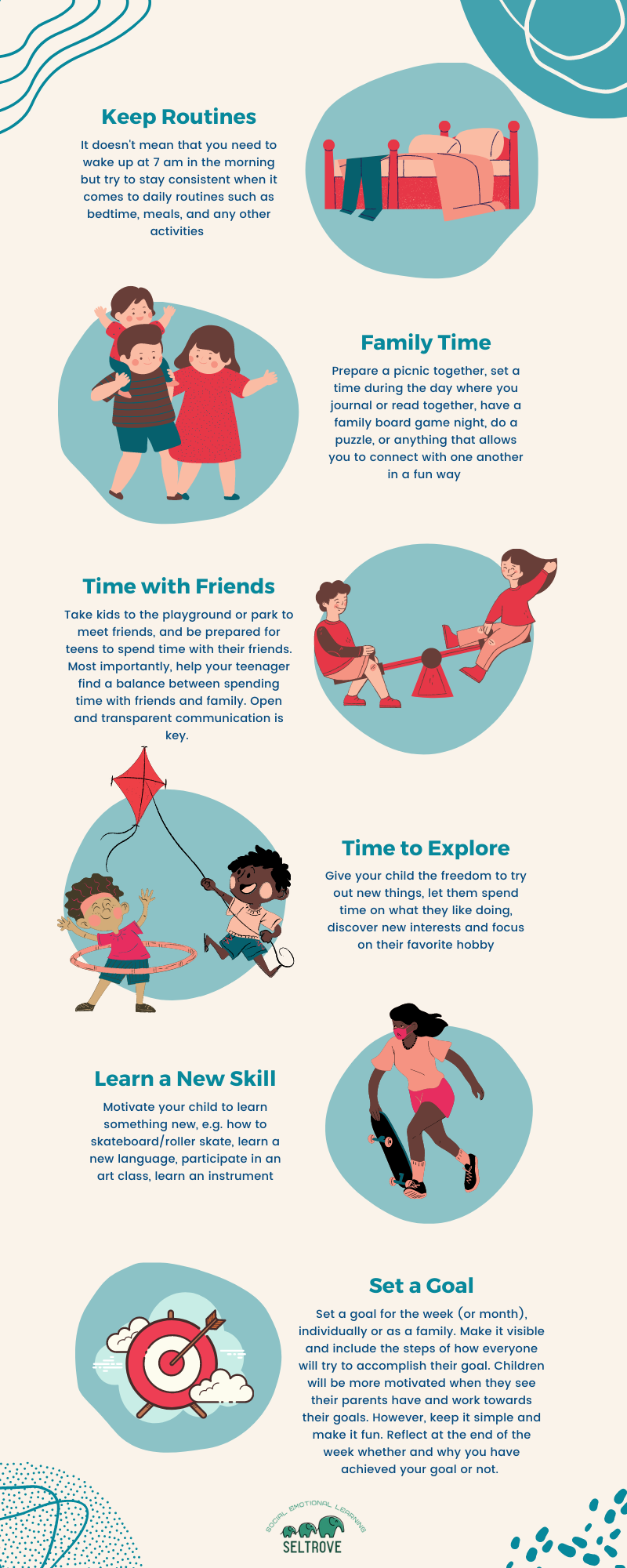 More SEL Teacher Workshops
Equity Workshops
Focus on creating an equitable learning environment for all your students, and using SEL-aligned tools to teach social awareness to students.
SEL Foundation Workshops
The SEL Foundations bundle gives you all the information, practice, and resources you need to use SEL-aligned teaching practices with confidence.
Healthy Well-Being Workshops
Learn how to teach students about their own well-being including trauma-informed teaching practices and decision-making skills.
Workshops Community
Explore ways to teach students how to establish, maintain, and restore relationships with this Community Workshop Bundle.