I have been an IB (international baccalaureate) educator for some time now and international mindedness is one of the key elements that we try to incorporate in our teaching philosophy.
However, when I did more research on culturally responsive teaching, also known as culturally relevant teaching, I questioned my own teaching practices.

Was I teaching in a culturally responsive way?

What is my dominant culture?

Why is it be important to know more about CRT?
Here are my takeaways from my research on CRT that I want to keep in mind when teaching: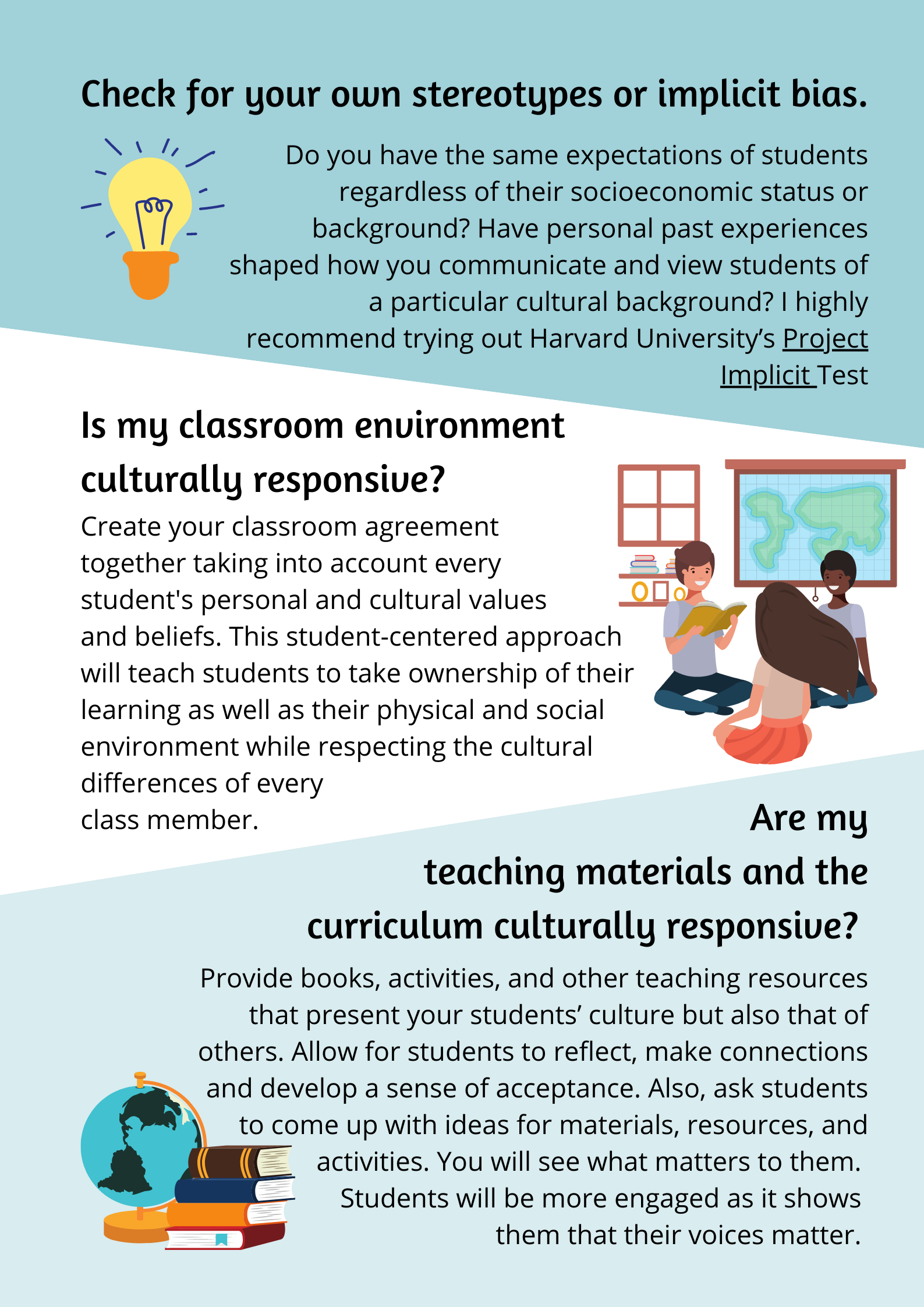 It is not only about getting to know my students, and connecting with them but actually considering their cultural background when developing a relationship and a safe classroom environment. I was of the belief that when teaching my students about different cultures I was teaching in a culturally responsive way.
Reflecting on it now, I could have done a better job at acknowledging my students' cultural backgrounds and integrating them into our daily learning routine. Being more culturally responsive will allow me to create authentic relationships and foster a sense of belonging.
How about you? Are you teaching in a culturally responsive way?
Want to learn more?
Check out our teacher workshops!

The Equity Workshop bundle complements this topic well. Check it out!